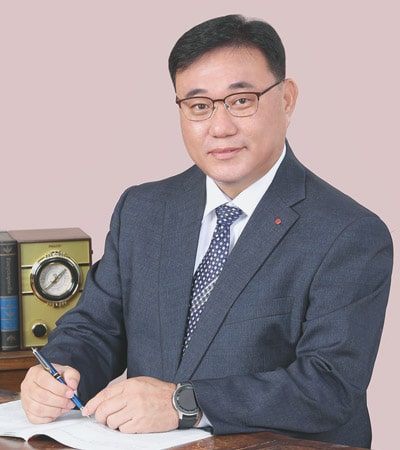 Deliciously and happily with smart technology!
Bearing this phrase in mind to fulfill the company's mission, all employees of Nongshim Engineering are "linking" our customers to the company values through world-class technologies.
We believe that individual technologies from diverse fields and our designs create new and outstanding values and that every value should be converted into customer values.

Nongshim Engineering was founded in 1997 as a parent company of the global food company Nongshim Co. Ltd., a food and pharmaceutical engineering company.

Through innovations that will lead the rapidly evolving technology across a wide range of areas, we will exert our utmost effort to guide our clients who have overcome their limitations in making super gaps in this era of hypercompetition.

We are also dedicated to generating new values to work in a smarter way with customers across the globe, including the US, China, Southeast Asia, and Africa.
is linking technologies that will usher the industries of the future and ensure stability for all through our smart inspection systems such as automated systems for industrial facilities including food and pharmaceutical plant design; logistics automation for distribution logistics and frozen/refrigerated storage; X-ray, vision, and hyperspectral imaging inspection systems and a smart ICT-embedded inspection system developed based on our technological experience and passion at the global level.

Moreover, our company has grown into a comprehensive engineering company that provides our clients with plant and logistics center construction techniques based on our unrivaled green energy solutions.

Nongshim Engineering will stay committed to offering smart engineering solutions wherever and whenever you need us.